WE exist TO BE AN AVENUE TO SHARE god's LOVING, KIND, & GENEROUS HEART WITH THE WORLD by meeting the needs of our neighbors both near and far.
here's what people are saying...
"God, working through Source ministries, helped us through a difficult period in our lives. We had next to no furniture or basic household items and very little money. We now all have a bed, a couch and everything we need. Plus we got a cash donation which helped with groceries and bills. A simple Thank You cannot convey my gratitude to The Source and God's relentless love and kindness."

"After multiple quarantines, a recent move, and an emergency that drained all savings, I found myself coming up short in keeping the electric on for my small family. In desperation, I was told to reach out to The Source. Upon a phone call, and some e-mails back and forth, I learned that Keith had facilitated payment of my entire electric bill, and as an added bonus sent us a gift card to be able to buy groceries until the next paycheck came in. Not only did The Source keep my family warm during some of the coldest days, they kept us fed and took some of the stress off my shoulders. I couldn't be more grateful, and I plan to contribute in the future to help someone else. It was truly amazing how fast it happened, and how generous and kind Keith was. He treated me with the utmost respect in a time when I was embarrassed and sad that I couldn't make ends meet on my own. Thank you, Keith and The Source! "
Empower
Growth
Generate Generosity is a grant program designed to empower youth to foster a greater awareness of other's needs. Five individuals from the ages of 12-18 years old will be awarded $100 grants. This grant money is to be utilized to meet needs within local or surrounding communities. After the grant funds have been spent, participants will need to provide the following: proof of funds spent, a summary of the experience including but not limited to how they found the need, how they decided to use the funds to meet the need, and how they were impacted throughout the process. The application process opens on Thursday, October 13th and closes on Wednesday November 16th. Grants will be awarded on Monday, November 28th. Questions? E-mail us at info@sourceministries.org.
HAVE A PRAYER REQUEST?
Let us know!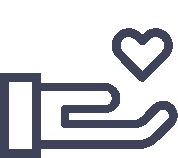 "Yes, God is more than ready to overwhelm you with every form of grace, so that you will have more than enough of everything- every moment and in every way. He will make you overflow with abundance in every good thing you do."




2 Corinthians 9:8 TPT